We are on a mission to help people make smarter financial decisions
Simplifying financial services for consumers
We are one of the fastest-growing fintech companies in Europe. We want you to join us on our journey!

If you are ready to build and improve your career while having a blast, Sambla Group might be the place for you. With us you get a chance to:
Learn new things and improve your skills
Implement your own design of how you believe things should work
Have a huge impact on building the company & your workplace
Work with real freedom and take responsibility for your own work
We are an agile company and focus on getting sh*t done!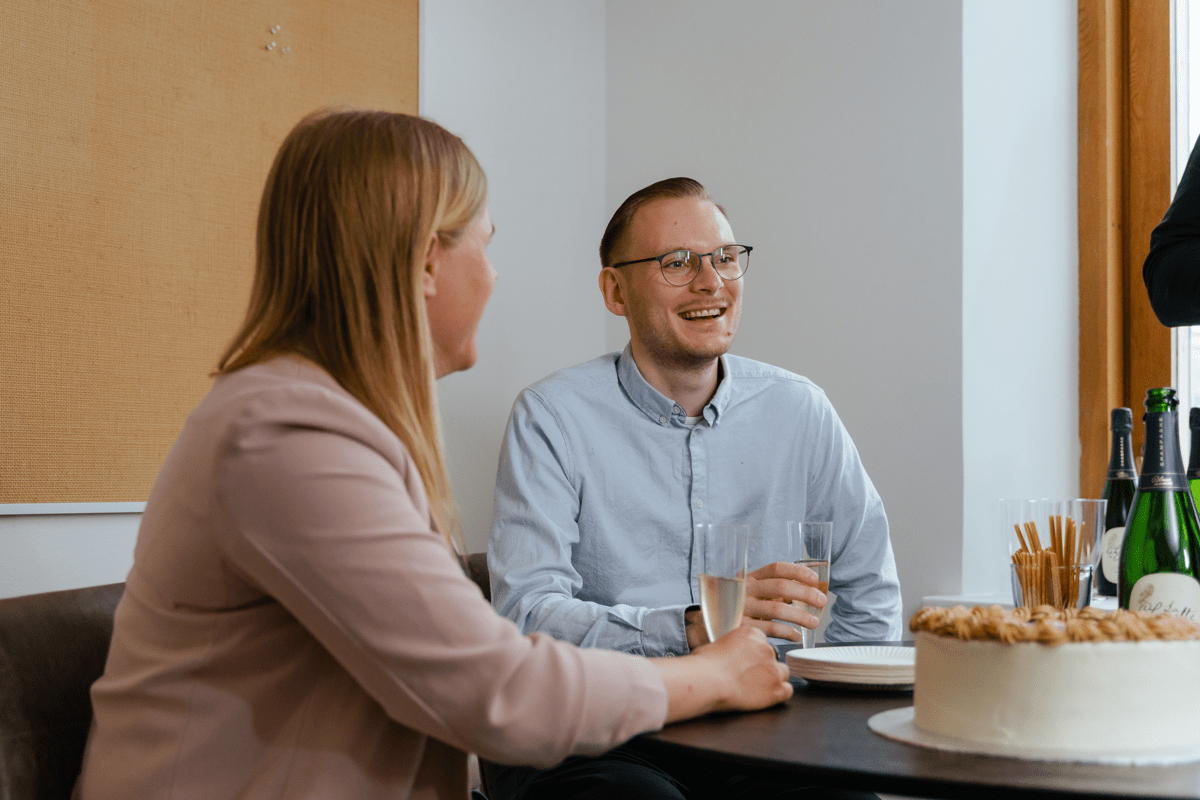 Opportunity to impact
What our developers say:
"Sambla Group has an industry leading product and a state of the art technology offering."
"We are a fascinating growth company where one gets to develop the service offering and where agile changes are actually possible."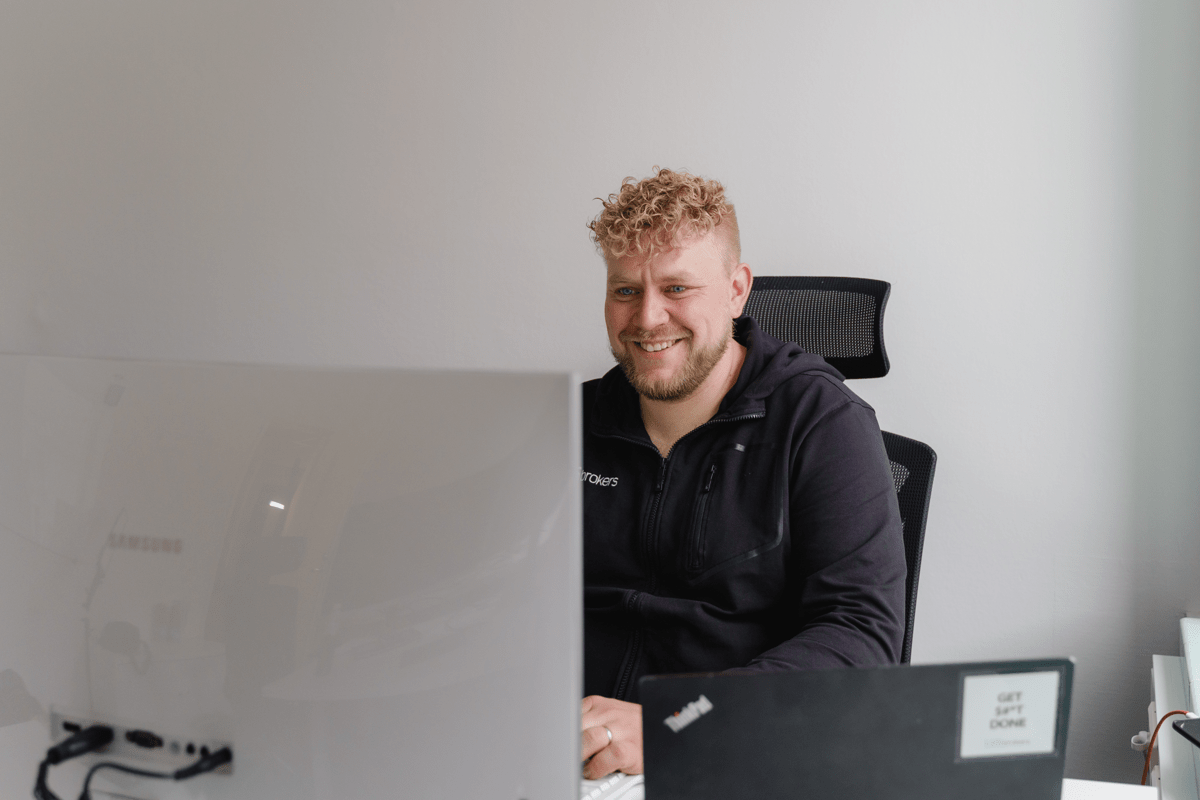 Growth creates opportunities
We are continuously developing our platform and looking for new growth opportunities – both by adding new product verticals into our brokerage platform, as well as bringing our brokerage platform into new countries and geographical areas.
Check our open positions and apply!
Working as a developer at Sambla Group
You have time to do your work

You have time to test and compare different solutions and do your job well.

You learn, because our industry requires it

You learn a lot about financial technology and business (if that's your cup of tea)

You get a team, which makes you smile

You join a great crew who know how to make working fun!
These are the things we VALUE
BE trustworthy

Our customer and work relationships are built on trust that works both ways. We trust you to do your job as well as you can, so you can trust us to be the best employer possible. Trust is the key with a flexible workplace, so everything gets done when it should. One thing we don't trust is micro-managing! ;)

Ambitious

It should be clear that we aim high within fintech and that our people do too. We are a group of extremely competent people who inspire each other to reach ambitious goals

Social

We speak and act as who we are - a tech company populated by a very social group of people who love to do things together, and get to know new friends and colleagues



Having the best solution on the market means that there needs to be a truly happy crew behind it
At Sambla Group, a fun and helpful crew and actual agility enable you to do your job well. You get freedom and responsibility and it's up to you to find out what works, even from a business perspective. Learning about the FinTech industry in a fast-growing company is an investment in your career.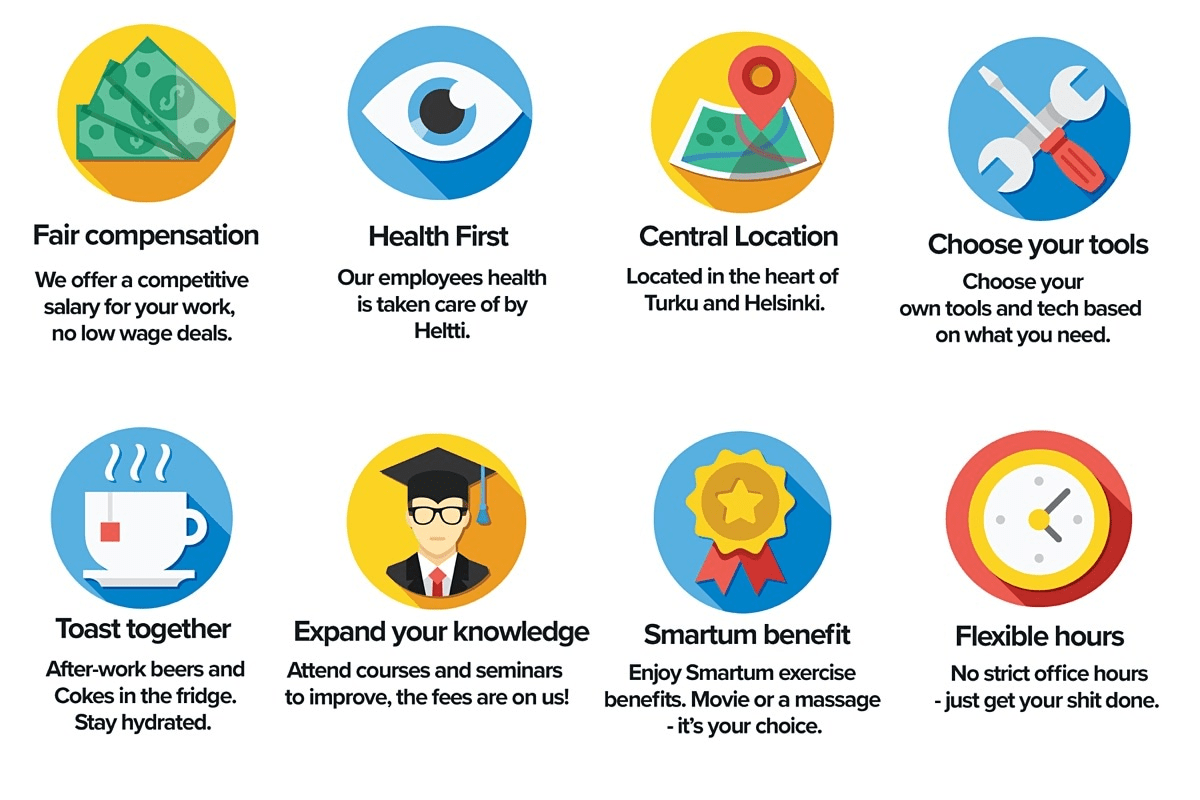 Don't just go to work - Benefit from it
We don't want you to clock in when you start your work, or be satisfied with just sitting at your desk for eight hours a day.
Benefit from the work you do, expand your knowledge of the field and enjoy our laid-back work life. Join in on the after-works and choose your own toolkit to work with. We'll even give you health care, as long you get your shit done.
What our business is all about - Introducing IRMELI
About Sambla Group Finland
Already working at Sambla Group Finland?
Let's recruit together and find your next colleague.